5 tags
Can't Buy You Love
At what point are we supposed to figure out what we want to do with our lives? I admire the people who doggedly pursue one path because they are 100% sure of what they're meant to be doing. As for me, my plans fall into three categories: What I know I definitely never want to do (i.e. never again do I want to be an "Andy" in "Devil Wears Prada"), what I know I...
6 tags
Is She Medicated? →
If you went to the MOMA this weekend then you probably witnessed a pretty unusual exhibit— Tilda Swinton sleeping in a box as part of a performance art piece called "The Maybe". We went to the Brooklyn Museum of Art this weekend, but I would have loved to see this piece in person. For the full story, click on the "Is She Medicated?".  
5 tags
If You're Happy and You Know It, Wag Your Tail?
When I was in London, I stumbled upon a new invention. For those who feel that normal every-day interactions in addition to social media are all inadequate for expressing one's emotions, the inventors of Tailly, a wearable wagging tail have got you covered!  Tailly is a faux fur tail that attaches to a belt and is designed to move in accordance with your emotions, much like a real tail...
4 tags
Butter Week
In Russia, this week is called "Maslinitsa" translated roughly as "Butter Week", a week where cities around the country prepare delicious blini or crepes in preparation for Lent (starting early next week according to the Orthodox Church calendar). The blini are buttery and filled with a variety of toppings from honey to ham.  While in past years some proceeds from all the...
4 tags
The Haircut
While in London, A and I decided to go to a salon we used to frequent and get our hair cut/colored. The salon was running a discount for new customers and A suggested we assume alternate personas to get the discount. I discovered that the discount was actually a day-of-the-week-discount, so it didn't matter, but at this point the plan was already in motion. Normally, I would be on board with...
7 tags
London: A Triumphant Return After Four Years
Because I unfortunately have to focus on finishing grad school while also working full time, I am only able to recap some of the highlights of our recent adventure in London rather than my usual full-blown, play-by-play account of every step.  So here goes (in chronological order, sort of):  #1: We tried Persian food for the first time at a place called Mahdi. The food was simply incredible. We...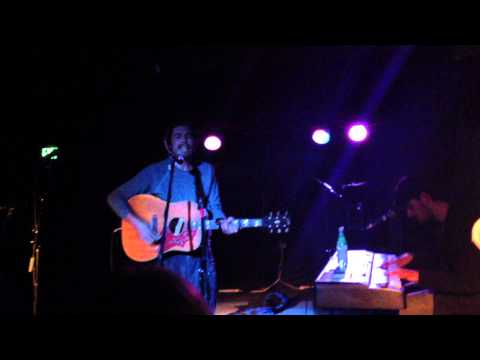 5 tags
Healthy Choices
So my workplace got a brand new cafeteria and in the name of health they have decided to eliminate the deep fryer/serving fried food. I think that is kind of amazing. If anyone is interested in learning more about this, the full Washington Post article about it is here:  ...
5 tags
Why You Should Travel Young →
Someone on Facebook shared this article and it really spoke to me, so I thought I would share it with others as well. I completely relate to what the author is saying and strive to do the same in my own life. Below is one of my favorite experts, clicking on the title will lead you to the full article. "Youth is a time of total empowerment. You get to do what you want. As you mature and...
6 tags
Madeleines
Today I took the day off and N came over to do some light baking with me. We decided to make French Butter Cakes, otherwise known as Madeleines. The desserts originate from northeastern France and are named after the woman who originally made them in the 18th or 19th century (no one is certain). A good variation of the recipe is here: http://allrecipes.com/recipe/french-butter-cakes-madeleines/ ....
5 tags
The Superbowl
Last night was the second time in my lifetime that my home team made it to (and won) the Superbowl! It was fun remembering where I was 12 years ago when they won and thinking about where I am now in my life. We had a great time with friends in Canton and watched the game from a local bar. The side commentary from fans was almost as entertaining as the game itself and when the power went out for...
4 tags
Mac and Cheese Bites
Yesterday I was headed to a Superbowl party and decided to try out a new recipe that was both simple and delicious— Macaroni and Cheese baked bites. I got a lovely recipe from a blog called "Avery Cooks" (link: http://www.loveveggiesandyoga.com/2012/10/macaroni-and-cheese-baked-cheese-balls.html). The balls were kind of difficult to shape, so I would as Avery does recommend...
3 tags
The Badge
As I was driving to my bus stop this morning I realized that I did not have my work badge. Reluctant to turn around, I figured it would be easy to get a temporary badge. I was basing this assumption on past instances when the security guards simply called my work voicemail to verify my identity. When I arrived at work I found out that security requirements had gotten stricter and I now needed...
3 tags
3 tags
Which Bed Is Mine?
The following anecdote is not my own, but I thought it was so humorous that I begged my friends to let me write it up. They graciously agreed, so here it is:  A couple I know recently hosted the guy's parents in their home. After an evening of heavy drinking all around, the dad forgot where the guest bedroom was and proceeded to go into the bedroom where my friends were sleeping. My friend...
9 tags
In West Philadelphia Born And Raised
"Where does the Fresh Prince live?" was one of my first questions when we arrived in Philly for a long overdue visit. As it turns out, the Fresh Prince does not live anywhere near where we were. Probably a good thing since I heard that that's a rough neighborhood. Our first stop on the grand tour was LOVE Park where we took pictures with the famous LOVE Sculpture and strangely...
4 tags
Dinner and Beyond
After R2L we went back to J's place and got ready for dinner. I was not in the mood to change after walking around all day, but C convinced me and the result was that J told me that I looked like Gwen Stefani. C was deemed to look like Tina Turner. We took both comparisons as complimentary.  For dinner we went to The Pub on Passyunk East, I got a burger and it was both inexpensive and...
7 tags
"Sundays Always Go By Too Fast"
Sunday arrived much sooner than I expected, mainly because I only got four hours of sleep. I woke up feeling oddly alert and the group headed over to Green Eggs. Green Eggs had a delicious selection of both breakfast and lunch, but since we were solidly in the breakfast time frame, I went with eggs, turkey bacon, potatoes, and a hot chocolate. All of this was unbelievably delicious and we also...
3 tags
5 tags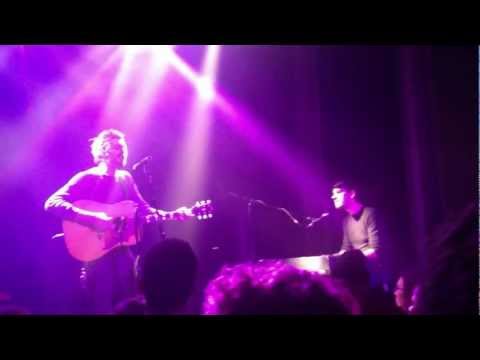 4 tags
Cafe Rio
I was finally able to check out Cafe Rio because a new one opened in Frederick and I just happened to be in the area! It was just as delicious as I expected and I would say infinitely better than Chipotle (blasphemous, I know, but truthfully there are many places like Chipotle, only better). I ordered a salad with tortilla, grilled chicken and guac, along with all the other standard ingredients...
3 tags
4 tags
The Charley Horse
Early this morning I woke up with one of the worst charley horses that I have ever had. As I struggled to wrestle myself out of my suddenly tangled sheets it occurred to me that the debilitating charley horse could be a metaphor for life. If you don't do anything about the charley horse and just wait for it go possibly go away on its own, the pain becomes worse and worse as the muscle spasm...
7 tags
Disgraced Heroes
When I was younger and a much more serious runner than I am now, my hero was Marion Jones. A strong woman seemingly defying the laws of nature to run faster than anyone around her. As the world later learned Marion was not defying the laws of nature, but rather the laws of competitive athletics. This was most disappointing and I'm sure felt like a betrayal to many of her fans.  This...
5 tags
No Pants, A Problem?
The other day I was at the gym and had just completed my workout. I am not squeamish about showering there, so I headed into the shower area. Unfortunately, all the private showers were taken and I was not in the mood to wait. I turned to the non-private, open shower area and stood there contemplating the idea of being naked in front of several other women who would undoubtedly pass by the moment...
6 tags
Founding Farmers
The highlight of my workweek was a belated holiday lunch at Founding Farmers. I had been wanting to go there since I started working in D.C. and finally I made it. I played it safe and ordered the chicken pot pie, though there was a lot of other deliciousness to chose from. The pot pie came with the crust on top rather than the traditional all-around that I'm used to. Regardless, it was...
6 tags
Mistaken Identity
A woman in Virginia called 911 yesterday thinking that a lion was on the prowl in her neighborhood. The police called the Virginia Zoo to see if a lion was missing, but ultimately found that the "lion" was actually a labradoodle named Charles. Charles is intentionally groomed to look like a lion as an homage to Old Dominion University's mascot.  . 
4 tags
Kangaroo At the Airport
Police had their hands full trying to catch a kangaroo at Australia's Melbourne Airport. It's not clear which flight the Kangaroo was hoping to catch when it was apprehended. Just a typical day for these police officers.  (Image via People) 
3 tags
Silly things I've done as a result of being sleep...
1. Tried to board my DC commuter bus with an NYC subway pass. 2. Locked myself out of my office at work, then encouraged the maintenance guy who came to help me to use his credit card to break in (none of the keys he tried were working and I didn't want him going back down to the key room while I hovered awkwardly outside of the door for 20 minutes). 3. Felt too tired to eat homemade...
6 tags
"If London is a watercolor, New York is an oil...
This weekend I began my 2013 resolution to have more fun by going to NYC with one of my closest friends. To me, New York is one of those cities that will never lose its charm for me. I breathe in the polluted air and feel a sense of joy and possibly some sort of contaminant streaming through my veins. This trip we had a little bit more time than my last trip and were able to check out the new...
2 tags
"I would give the greatest sunset in the world for one sight of New York's..."
– Ayn Rand (The Fountainhead) 
4 tags
3 tags
6 tags
Wardrobe Malfunctions and Other Disasters
After an embarrassing incident this morning, I had a flashback to when I was five years old and in Kindergarten. We were doing some kind of circle exercise that required all of us to hold hands. This was fine until I felt the band of my underwear snap. I was wearing a short little girl dress, so this was a major problem. For the rest of the exercise and the rest of the day, I attempted to both...
5 tags
Lost In Translation
One of my best friends has been living in Japan for the last year+ and always sends me these super thoughtful gifts in the mail both for no reason and for holidays. This year was no different. In my efforts to also send her something nice, I signed up for Amazon Japan to try and send a gift card. I half-blindly navigated through the poorly-translated website and was able to order a gift card, I...
3 tags
Gov Worker Scolded for Farting! →
The link above leads to a hilarious letter of complaint about a government worker's flatulence. After doing some digging this week, we think that the letter might actually be real. I'm not sure whether that is funny or sad. Judge for yourself.
3 tags
4 tags
6 tags
Kim Jong-Un Sexiest Man Alive? →
Forget Brad Pitt and George Clooney, "The Onion" has declared North Korean Leader Kim Jong-Un the "sexiest man alive" in 2012. This is hilarious in itself, what makes it even more hilarious is that a widely-circulated, non-satirical Chinese newspaper bought into this and circulated this story to its 2.4 million readers. They also included dozens of photos for...
4 tags
New York Really Never Sleeps
It's been a while since I've posted anything. I think the reason for that is because my life has been so busy being filled by routines and small deviations from those routines have not been recorded because that would be a break in routine. This weekend I was finally able to break out of what may have been an evolving rut. On Wednesday night A called and suggested we go to New York...
4 tags
4 tags
F that S (Part II: Cursing According to Oprah's...
Melinda Wenner wrote the following for Oprah's magazine:  The old thinking: Swearing is trashy. (Just picture The Real Housewives of Atlanta.)  The new wisdom: Using your favorite four-letter word at the right time can alleviate pain. A recent study published in NeuroReport found that participants who immersed their hands in icy water and were allowed to shout expletives experienced...
3 tags
F that S?
"So then f*ing China sh*t…they just f*king invest in…" my young professor has a tendency to speak in poetic doses of profanity which has a tendency to shock me every time I hear it, even though we are almost three months into the course and I should probably be used to it. Hearing him swear made me think of how different people perceive cursing in vastly different ways. ...
5 tags
Downton Abbey
As a lover of all things British it should come as no surprise that I've gotten addicted to "Downton Abbey". The show follows the life of an aristocratic family in the 1900s and the servants that keep the house running. I highly recommend it, it has all the wit and action that anyone could ever ask from a good show. 
3 tags
Would you like a discount with that?
Today I discovered that the cheaper movie theater in town (along with the more expensive movie theater in town) no longer offers a student discount on Friday or Saturday nights. This was especially hurtful to me for three reasons: 1. I only ever want to go to the movies on a Friday or a Saturday, 2. I am a student again and really wanted to use my ID, 3. Our economy is still very much in the...
5 tags
5 tags
Minding My Manners
The weather has been really great lately, so J and I went for a long walk. Our route took us past my old high school where we observed a group of young boys throwing bolts and assorted other items into the road in hopes that an unlucky car would run over one of the objects and somehow suffer from it. Apparently, this was great fun because they were taking up the entire sidewalk in this adventure....